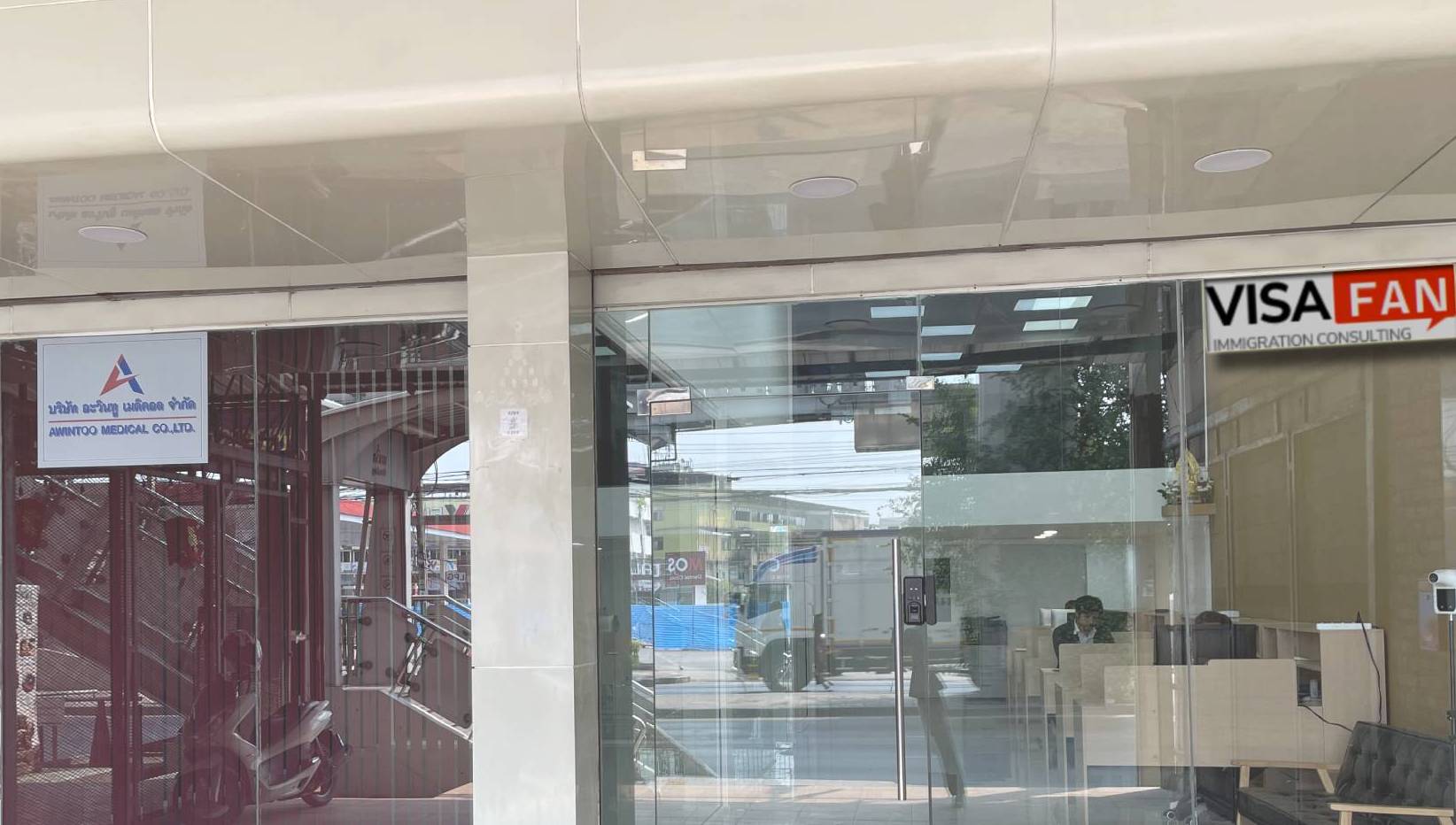 Business immigration and economic citizenship specialists, the VisaFAN Group offers meaningful advice and benefits to businesspersons on complex immigration and citizenship laws and process applications for citizenship, residency, and migration.
For tourists, although some countries do not require a visa to enter the country. But Thailand does require a Visa for an ex-pat to stay for a longer period. Getting a visa to go abroad from Thailand or to Thailand is not difficult anymore. But due to the changes in Government policies, many people are worried about their visa application going through or not. Through VisaFAN, we provide the best overseas visa application services and advice. We are ready to provide a full range of services. Comes with a new office and a dedicated team of experts at your service.
For those who do not yet know what the visa is, the visa is used to entering the country for people who do not hold that nationality. Mostly visa is in the form of a stamp or a sticker attached to your passport. A passport is your identification card in the international format, where the name of the traveler is identified, the passport number, nationality, home address, etc are mandatory.
VisaFAN service at all levels:
There is a team of experts to give you advice. If you are interested in applying for a visa, regardless of the type of visa, we have the most efficient team of experts to manage your documents and all legal matters. You will be provided fast service, easy to pass, and no need to wait long at the Government Offices. If you have problems with your visa, we make sure your all problems are solved.
In addition to preparing your visa documents, we also have the best customer service. You will be given a good introduction to visa matters. If you have any questions or would like to discuss your visa application, you can always contact and inquire with our staff.
What visa services do we provide at Thai VisaFAN?
Work visa: It is a visa that allows you to work in the country you wish. Foreigners who come to work in Thailand must have a work permit or a work visa so they can legally work in Thailand.
Family visa / Spouse Visa: It is a visa that is used for accompanying family members. Whether it is a spouse or children of that nationality can enter and live in that country.
Student visa: If you want to study in Thailand or abroad, you must have a student visa, you are allowed to study in that country, which includes both long-term and short-term student visas.
Tourist visa: It is a visa that is used for those who wish to travel to that country without any business purpose of traveling.
Business visa: It is a visa that is used for people who have to travel on business or contact a partner business in that country, including a visa for people who are permanently employed in that country.
Thai VisaFAN, new address, good service same as before.
We have a new office at Awintoo Partnership 4501-4503 Sukhumvit Road, Bangna Tai, Bangna District, Bangkok 10260. Our office is convenient to visit, it is adjacent to BTS Bearing Exit 3.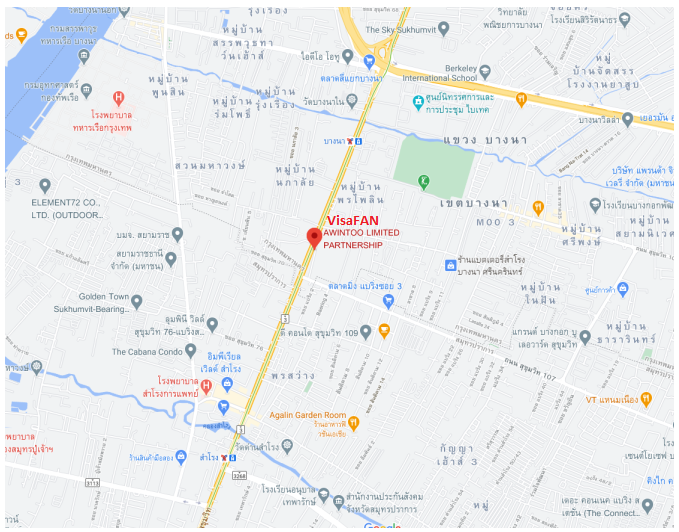 If you have any further questions or if you want to inquire about a visa. You can contact us the number: +66 (0) 97 179 8665
We are ready to serve all groups of people. And open a new office to serve at your convenient location in Bangkok, Thailand. Enjoy all our service equally with our new delightful staff. Fast express service is also available and guarantees of visa, passport, and other documents are handled with care.