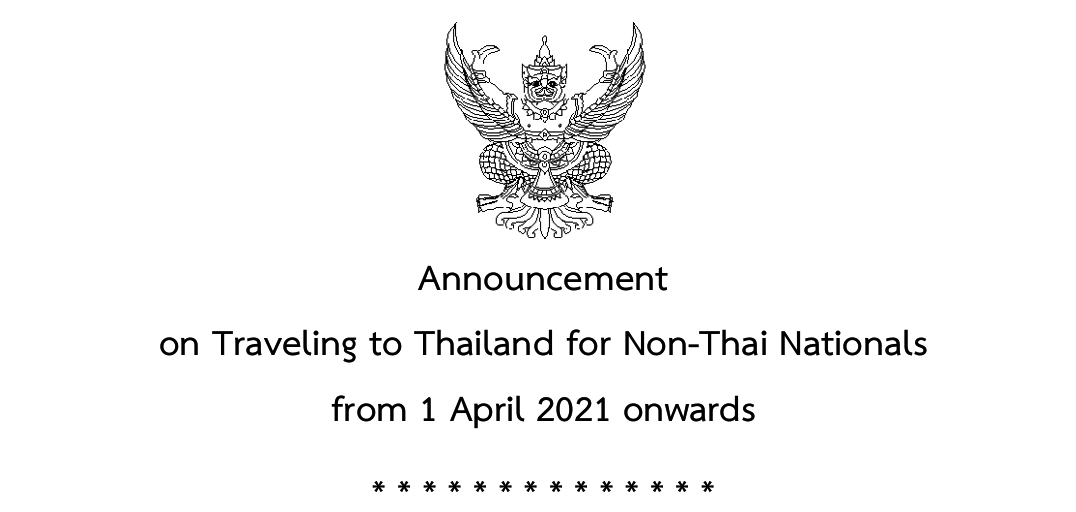 Thailand is one of the international destinations for many foreigners, whether it is for traveling, working, studying, and so on. But due to the pandemic situation of the COVID-19 causing the global economic downturn as much as ever. As a result, many countries were locked down. Each country has issued preventive measures for COVID-19. So that foreigners can safely travel into Thailand to stimulate the country's economy, Thailand has provided a travel certificate or COE to make it easier for foreigners who want to travel to Thailand.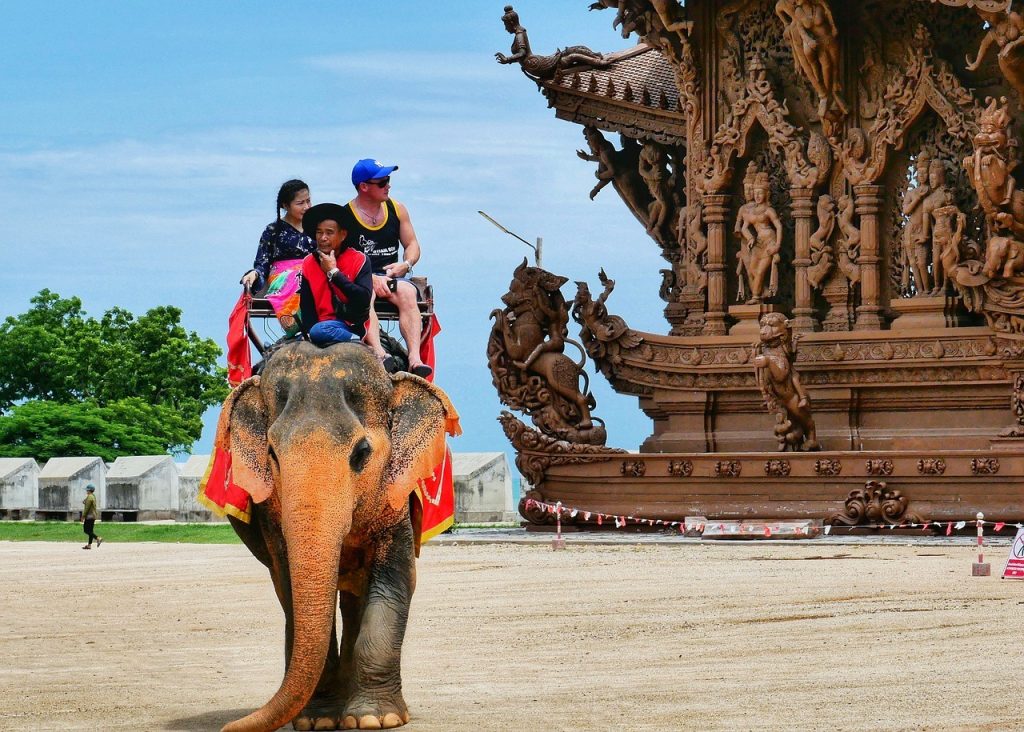 Tourism is one of the major economies of Thailand. Most income comes from Foreign tourists who are the main customers of the country. Issuance of travel certificates during the COVID-19 pandemic will give an effort more foreigners to enter Thailand conveniently. This is to stimulate the economy in the pandemic situation now. Now Thailand has commenced accepting more foreigners into the country. Foreigners from 56 countries can enter Thailand by using a travel certificate or COE and they are required to quarantine 14 days following the COVID-19 prevention measures. Foreign tourists can stay in Thailand for 30 days by rules. Obtaining a tourist visa in this situation is quite cumbersome and time-consuming. COE or Certificate of Entry is a certificate of travel to Thailand. This is a document issued by the Thai Consulate that allows travelers to travel to Thailand properly. Besides, the traveler must have a passport, medical certificate, or test result for COVID-19 too.
Since some countries are still in the lock-down period. To reduce the process of submitting visas and other documents for entry into Thailand, travelers can apply for a COE application online with VisaFAN to process the submission. The process of submitting COE online is very easy. Just bringing the booking flight ticket, booking hotel documents, and travel insurance uploaded to the website. Then the embassy will inspect and approve the COE documents for foreigners to use in traveling to Thailand. Filing the COE online petition is the most convenient and appropriate way to apply for the current situation. Furthermore, the country has extended the stay in Thailand for 45 days from the original 30 days. Foreigners who enter the country are required to quarantine for 14 days. To accommodate the growing number of foreigners who have been entered the country, they must follow prevention measures of COVID-19 by quarantine 14 days. Therefore, more than 120 hotels in Thailand have been prepared for quarantine.
Alternative State Quarantine or ASQ has become an alternative to quarantine, especially for observing COVID-19 symptoms. It has also been expanded to be an alternative area for those seeking special isolation. With additional convenience added Especially those who travel to the country. It also serves as an area to support the government to quarantine and observe symptoms.
For tourist destinations in Thailand like Phuket, prevention measures have been started to ease restrictions. The quarantine period is reduced to 7-10 days for travelers who have already received the COVID-19 vaccine which must be certified in Thailand or the World Health Organization (WHO) only. Travelers must display their vaccine passports. Except for travelers who arriving from high-risk countries will have to quarantine for 14 days as before. If this prevention measure can encourage more travelers into the country, it will be able to apply this measure to other tourist destinations in the country such as Chiang Mai, Chonburi, etc. Thailand's main income came from tourism of about 4 billion baht in 2019 before the pandemic arise.
Allowing tourists to enter the country is the starting point for the revitalization of the Thai economy. It is intended that approximately 100,000 foreign travelers enter the country per month. The 14-day quarantine measure is the most crucial obstacle for foreign travelers. For countries with low risk and no cases report infection in the country for more than 150 days, those arriving from these countries will not be quarantined for 14 days. Not only foreign tourists can enter the country. But Thai people who live abroad and want to return to their home country, business people, students, etc. can also apply for a COE to enter the country. Most of the hotels used for quarantine in Thailand are in Bangkok which is the capital. If the government wants to bring in a lot of foreigners, it is necessary to add several quarantine hotels spread across the country to accommodate foreigners. May also focus on the province that is a tourist destination, giving foreigners more options in choosing a hotel to quarantine.
To conclude that foreign travelers who want to enter Thailand must prepare COE documents to be able to enter the country properly. Simply submit your booking flight ticket, booking hotel ticket, medical certificate to verify that it is COVID-19 free. The traveler was then required to quarantine for 14 days in ASQ. We also recommend following strict measures to prevent COVID-19, keep your distance, wash your hands frequently and wear a face mask at all times.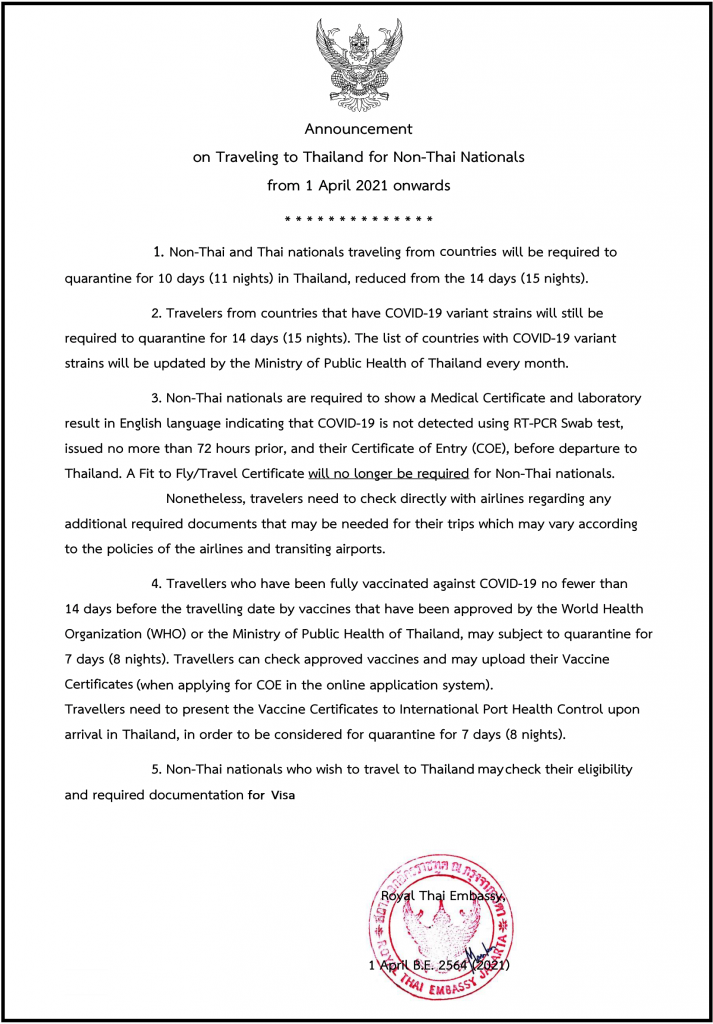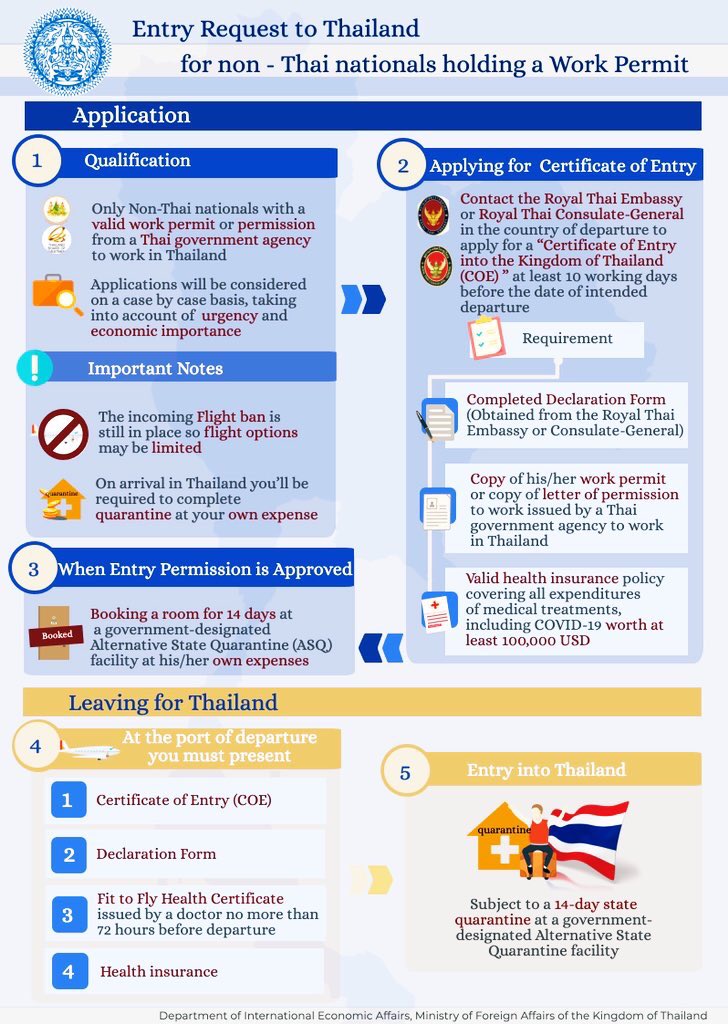 VisaFAN Services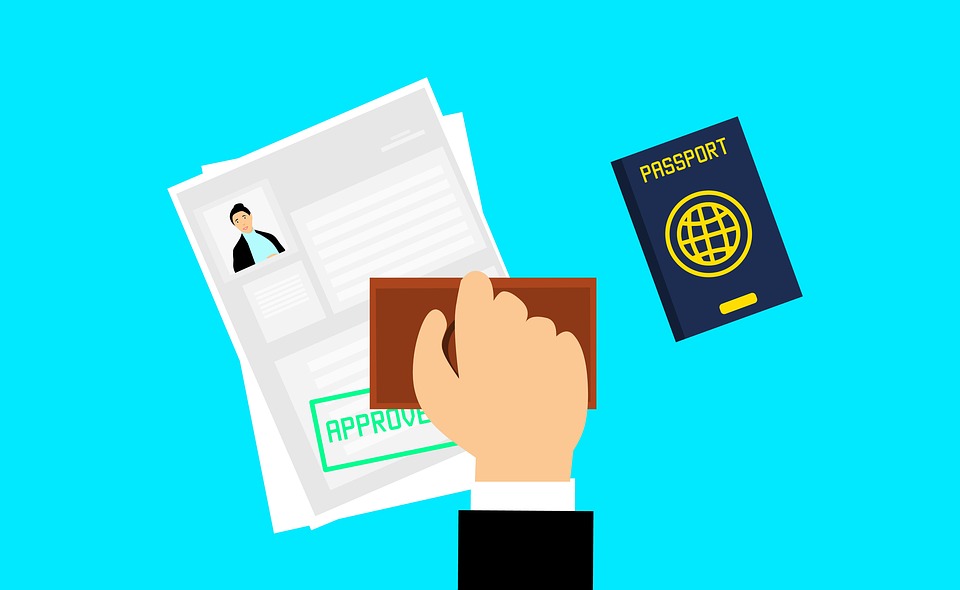 We have an expert team in visas. If you are a foreigner who wants to enter Thailand or be a foreigner in Thailand, we provide complete consultation on all types of visas including providing legal advice. If you have a problem or would like to discuss a visa, we can serve you fast service and can help you solve your problems. Our services are as follow:
Provide advice on requesting permission to return to Thailand.
Providing advice on obtaining a work permit for foreigners.
Consultation on the extension of tourist visas, work visas, student visas, and other visas.
Provide advice on requesting a change of visa type.
Providing advice on immigration requests in Thailand.
others